Discover your city!
We think you need to be more updated about your local news and city just like you get updated on National and State News. We chose mail for our communication and 'You Only Need One Email' (YONO - E) per day strategy.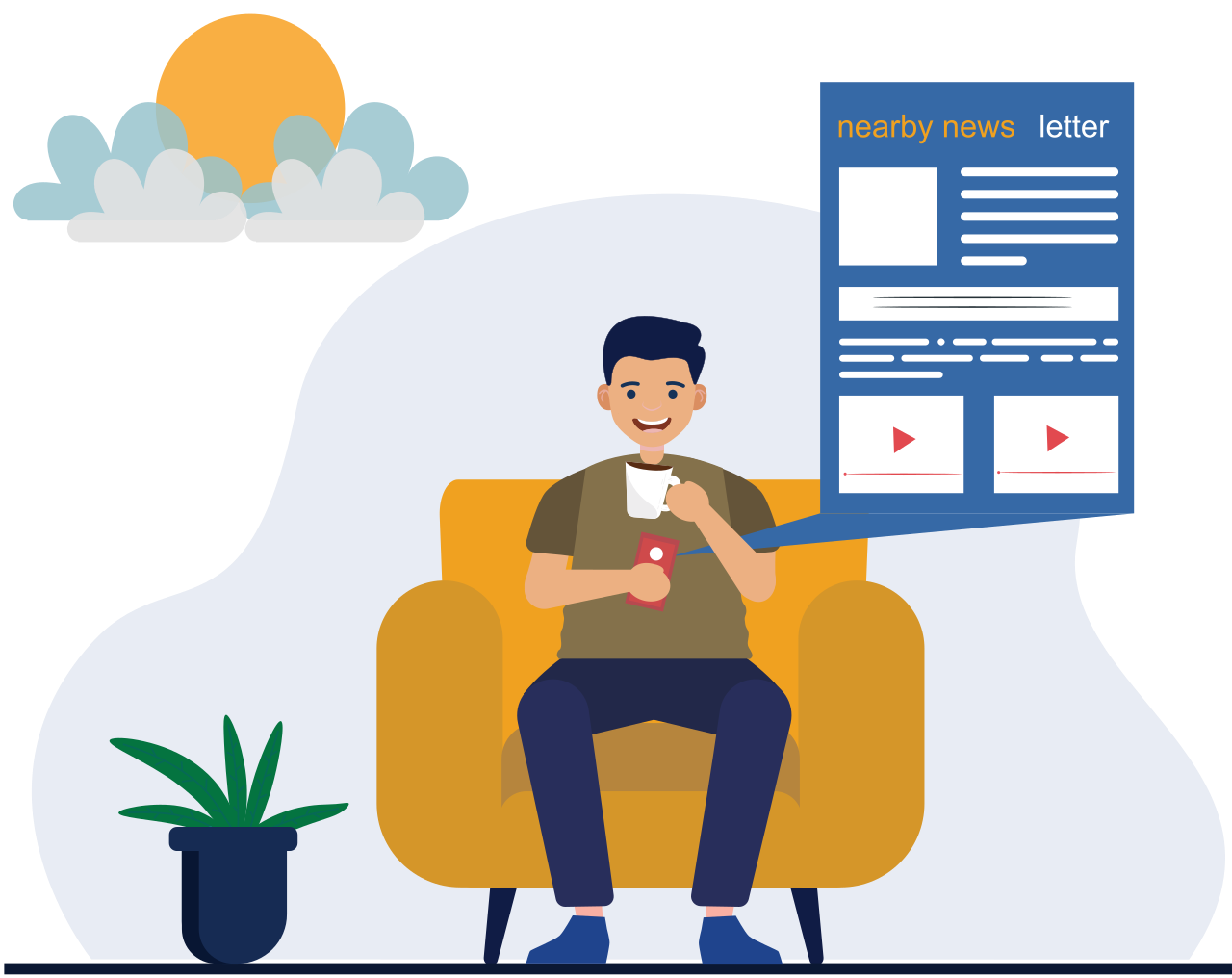 Get back to good old habits
Remember the experience of sipping a coffee and reading a local newspaper in the early morning? We would like to bring back the experience for you with a digital touch and zero spam.
Political Mouthpieces
Gone are those days when we encouraged children to watch a news channel for knowledge. Newspapers have become mouthpieces of political parties and News Rooms are new-age forums for propaganda and abusing each other. News Websites have become aggregators of gossips and sexually sleazy content. We report facts, not propaganda
Team
We are young and motivated team of hustlers with a mission to redefine the news consumption experience and an ambition to make inroads into the capital intensive mainstream media by disruptive use of technology. nearby news is a venture started by a group of Columbia, IIT, IIM and AshokaU Alumni.